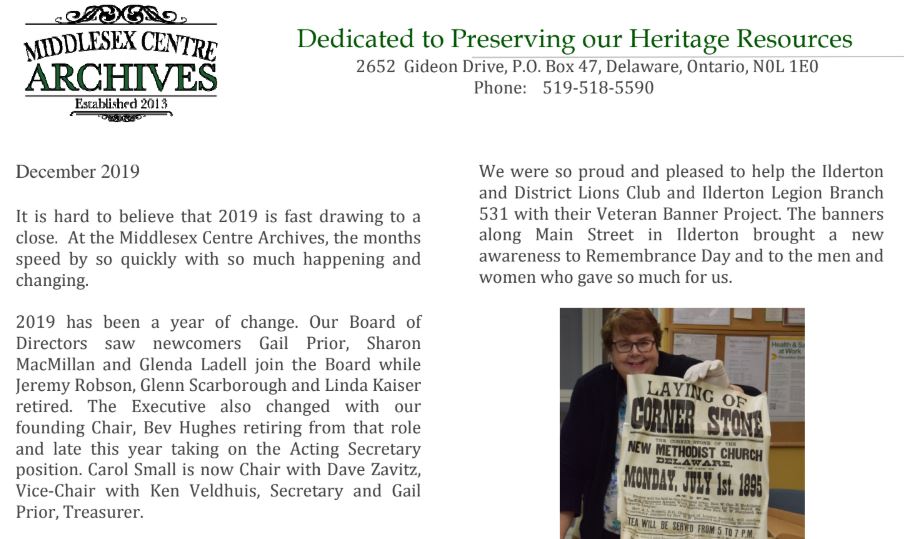 As the days pass, our thoughts are turning to Christmas. The Middlesex Centre Archives has the ideal gift for those hard-to- buy-for folks on your shopping list. Our 2020 calendar features local schools. See how the one room schools once looked. Our popular Historical Landmark Tour Books for the former Delaware and Lobo Townships feature houses that were built before 1870. Reviews for these books have been very positive.The calendars are available for $10 at any of the following places: in Delaware: The Middlesex Centre Archives, BJs, Styles Hairstyling, Delaware Variety; in Ilderton: Floral Temptations; in Komoka: Little Beaver Restaurant and in Coldstream: the Municipal Offices. The Tour Books are available also for $10 each at the Middlesex Centre Archives, the Municipal Offices and Floral Temptations. Happy shopping!
Delaware Methodist (United) Church Time Capsule Revealed
October 30, 2019
Today was a very special day! The time capsule (jar) that was placed in the Delaware Methodist (United) Church corner stone on July 1, 1895 was opened at the Middlesex Centre Archives Annex this morning. An interested group gathered to watch Archivist Carolynn Bart-Riedstra open the time capsule jar. Reluctant to give up its contents of newspapers, posters, historical accounts of the early church and a drawing of the interior of the new church, the jar finally relented. What treasures!!!! Here is a poster for the laying of the corner stone. It is in pristine condition after 124 years in a jar!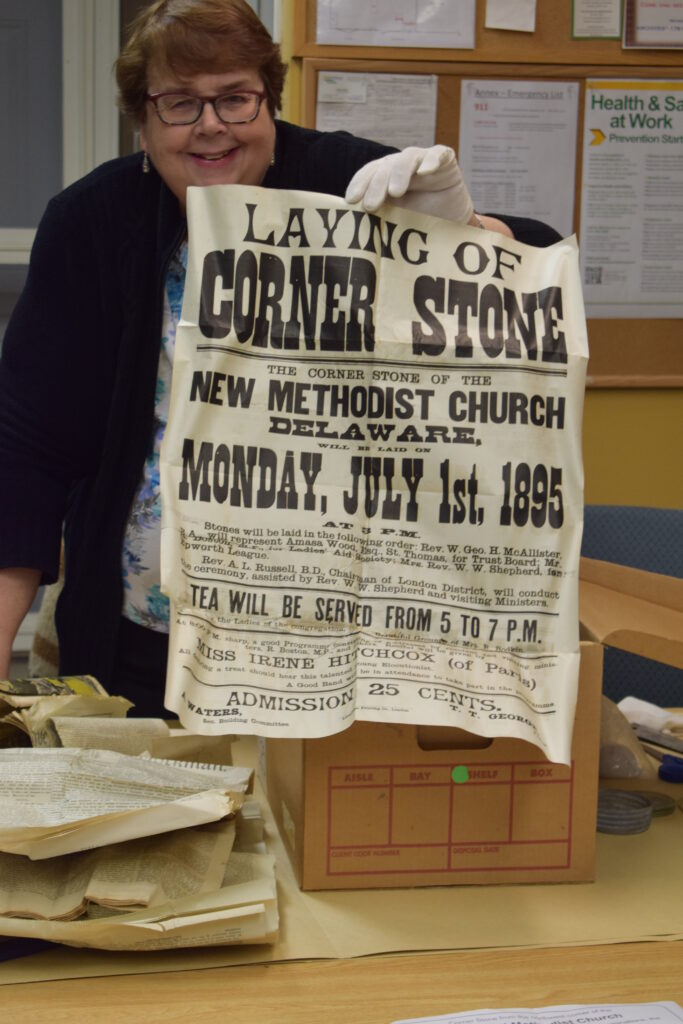 Ilderton Veteran Banners
How wonderful to see the Veteran Banners displayed so proudly along Main Street in Ilderton! What a special tribute to those local men and women who served in the Canadian Armed Forces. Congratulations to the Ilderton Legion Branch 531 and the Ilderton and District Lions Club for undertaking this project. The Middlesex Centre Archives is very proud and pleased we could help with some veterans' photos.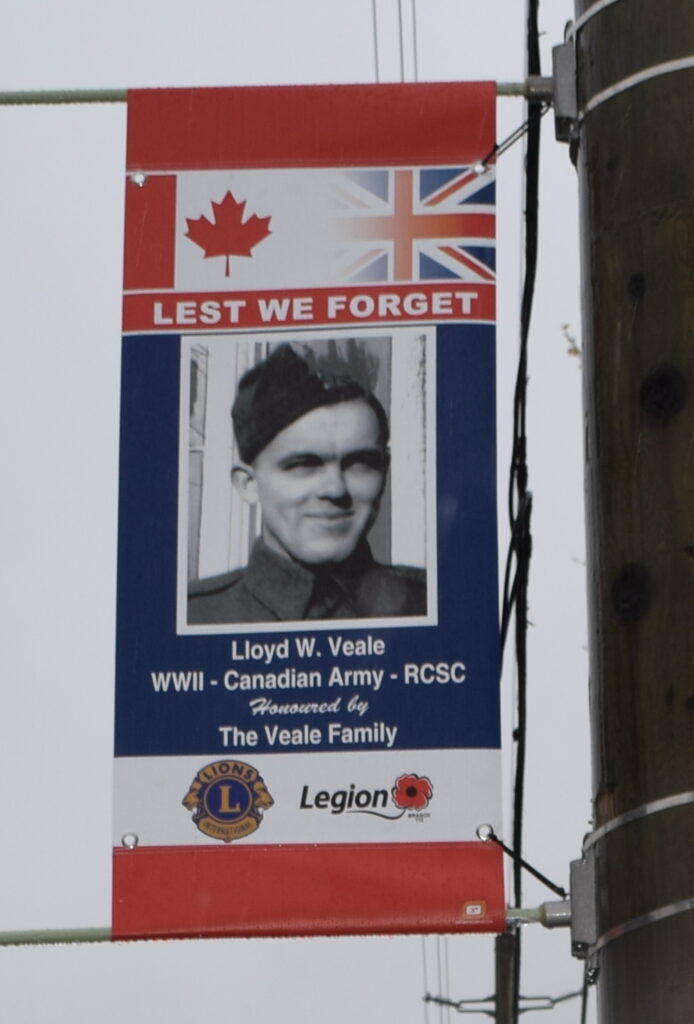 Our Community Partners