Lawrence Stephenson threshing on Lot 12 Concession 5 in London Township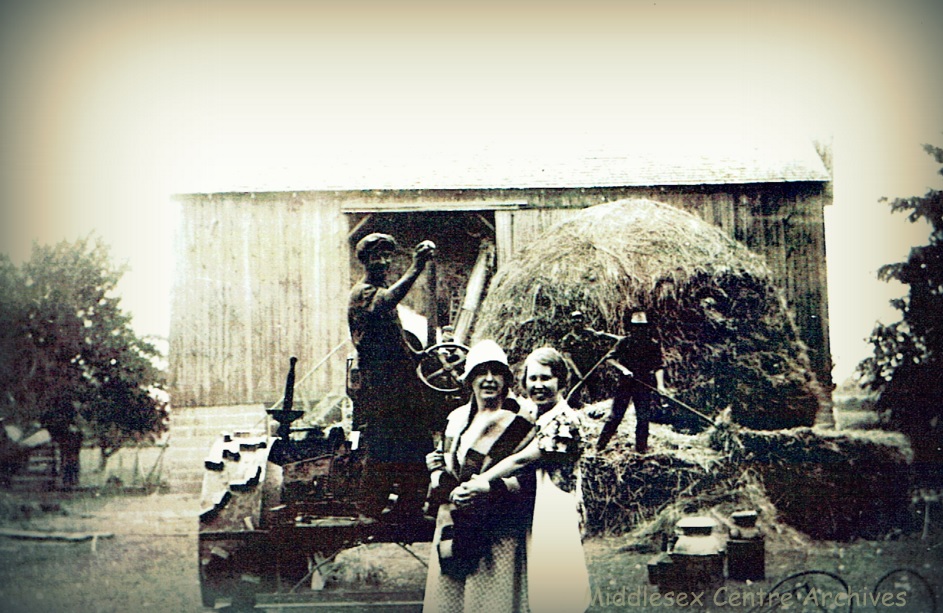 (Lawrence on the left with Laura Bailey and Madeline Foster in front.) Source: London Township Bicentennial Project (Film 13 Neg 31)
Middlesex Centre Archives is seeking stories about World War I and II  War Brides who may have lived in Middlesex Centre.

Click here to see form.

 
CHECK OUT OUR EVENT PHOTOS
Missed seeing us? Checkout some of the events we have visited, and some of the collections the archives contains!  CLICK HERE
Having an event? Let us know, we would love to showcase the Middlesex Centre Archives!
_______________________________________________________________________